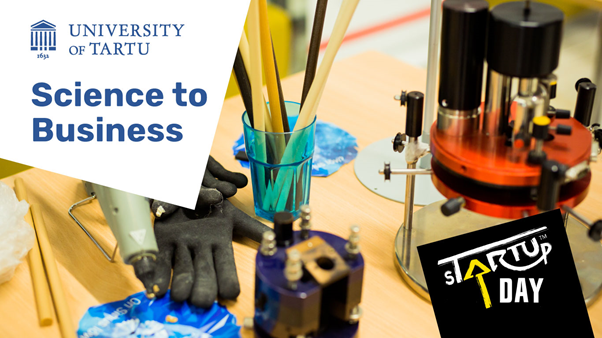 Writer: University of Tartu
Ecolabnet was part of a science to business event in Tartu namely sTARTUp Day 2019
In January there was sTARTUp Day business festival in Tartu. It is the is the biggest of its kind in the Baltics. Therefore it gives the best insight on the local startup and business scene.
The program gives the oportunity to meet the founders and get the best behind the scenes stories from world-class speakers and field experts on various topics – marketing, space tech, smart city, corporate innovation, founder stories, creative economy, etc. The festival brings together a huge amount of young entrepreneurs and is the best place to get in touch with them.
University of Tartu as a coorganizer of the event has a mission to show how to establish and develop a science based business. It is sometimes more complicated than just to build a start-up and takes a company longer to take off. Estonia is a well known start-up country and there are also numerous scientist with great entrepreneurial spirit.
On sTARTUp Day University of Tartu main idea was to discuss, how to build an even more efficient ecosystem for science based companies. University of Tartu had on the Event its own program https://eik.ut.ee/science-to-business-program-on-startup-day-2019/.
Link to the festival web http://www.startupday.ee/