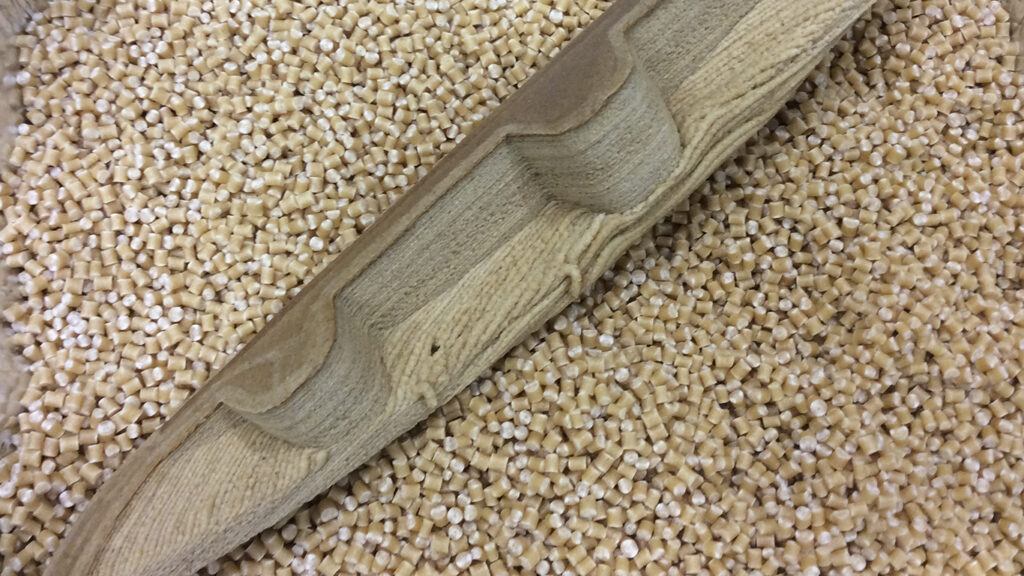 Kokkola, Finland, September 11th, 2019
Recent advances in functionalized plastic materials, bio-based materials and additive manufacturing
Centria University of Applied Sciences organized seminar "Recent advances in functionalized plastic materials, bio-based materials and additive manufacturing" on September 11th 2019, where Merie Kannampuzha and Tommi Silvan from Design Centre Muova, VAMK participated. The theme of seminar was interesting and there was plenty of companies participating.
Egidija Rainosalo opened the seminar by showing Centria´s work among material research and testing. Merie Kannampuzha, Muova, Ecolabnet, presented eco-innovations, facts behind the eco-innovations and introduced Ecolabnet project.

Seminar had many interesting topics and speakers. Ratish Rajan from Centria told about biocomposites and carbon nanomaterials filled hybrid composites. Kosti Rämö from Premix Oy presented different applications of their PREPERM customizations technology. Niklas Kretzschmar from Aalto University explained different 3D printing trends, methods and terms. New and soon becoming trends like multiple printhead printing can open totally new opportunities for additive manufacturing. Jonas Eklöf from UPM presented their large scale 3d printing applications.
End of the day Centria had little demonstration of their newly made pellet extrusion 3D printer. It was their first prototype of printer and was working well, even they told it will get adjustment and improvements in the future.
The seminar was well organized and usefull. It gave great insight for additive manufacturing, new and becoming materials and trends.
We hope you found seminar interesting. Seminar slides can now be found from Smart WPC -project web page, which is linked here. Videos of presentations will be added there later.