Vilnius University
Vilnius University The Laser Research Center research in fields of laser science: laser physics, nonlinear optics, laser spectroscopy, biophotonics, laser engineering & laser technologies.
VU will provide with expertise and additive manufacturing infrastructure for verification of biobased resin compositions for optical 3D micro- and nano-printing (lithography).
Direct laser writing 3D micro-/nano-lithography using ultrashort pulses enables precise optical 3D printing of literally any cross-linkable material. Furthermore, photo-structuring is initiated via multi-photon absorption and avalanche induced ionization which empowers lithography of non-photosensitized materials (using no photoinitiator).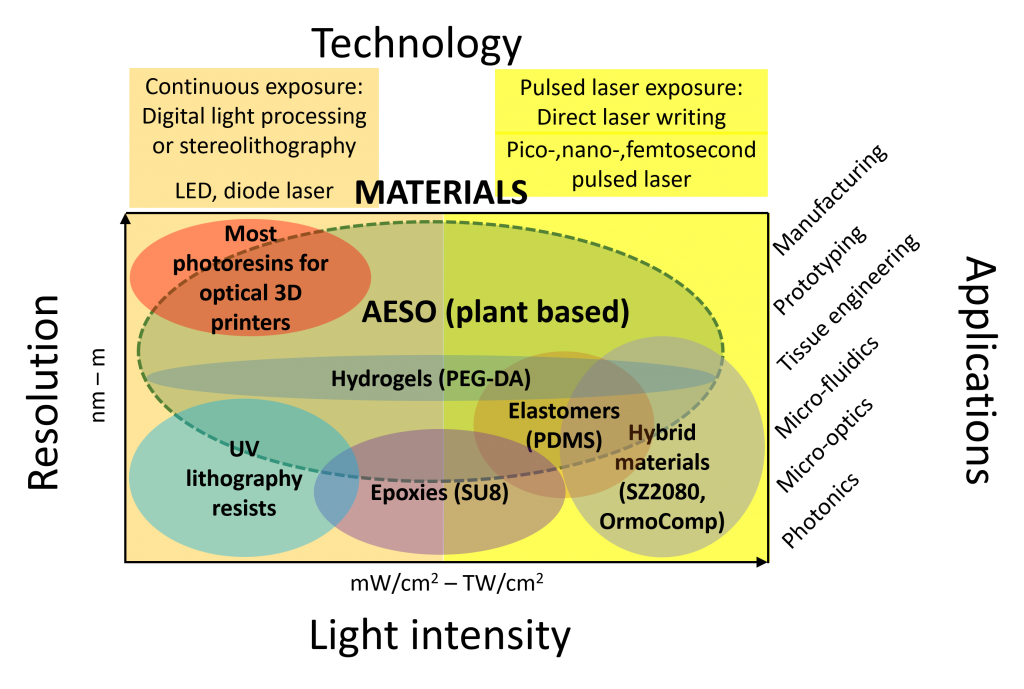 This is a very promising step forward for the development of environmentally-friendly and sustainable 3D printed polymer structures. Possible applications, due to avoidance of toxic ingredients, include 3D printed cell scaffolds, highly resilient microoptics and disposable nanophotonic devices.