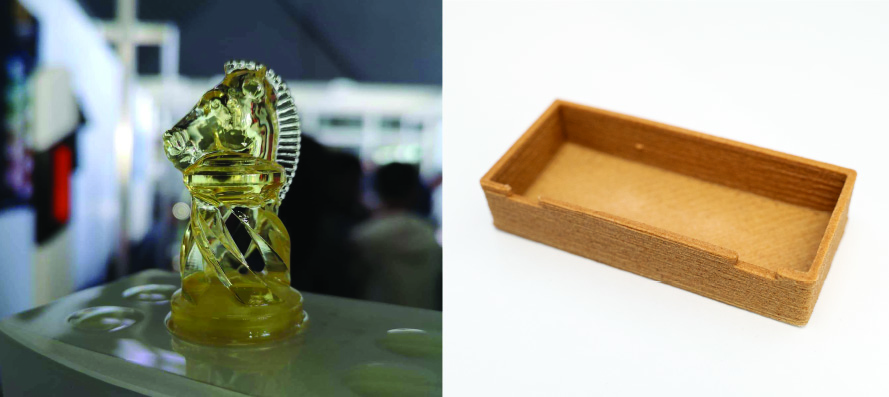 Writer: Tommi Silvan, Vaasa university of Applied Sciences, Design Centre MUOVA.
Research on suitable photosensitive biobased material formulation and additive manufacturing techniques has been carried out by Kaunas University of Technology.
Analysis of the properties of chemical materials, laboratory equipment and photosensitive biobased material required to print 3D microstructured objects and its' optical additive manufacturing has been done by Vilnius University.
Several biobased resins have been proposed to Labsamera for further testing in optical 3D printing.
Tests to optimize the 3D printing of polymer composites using pellet extrusion printer has been initiated by Centria University of Applied Sciences. This process is more cost effective for 3D printing compared to the extrusion of filaments.