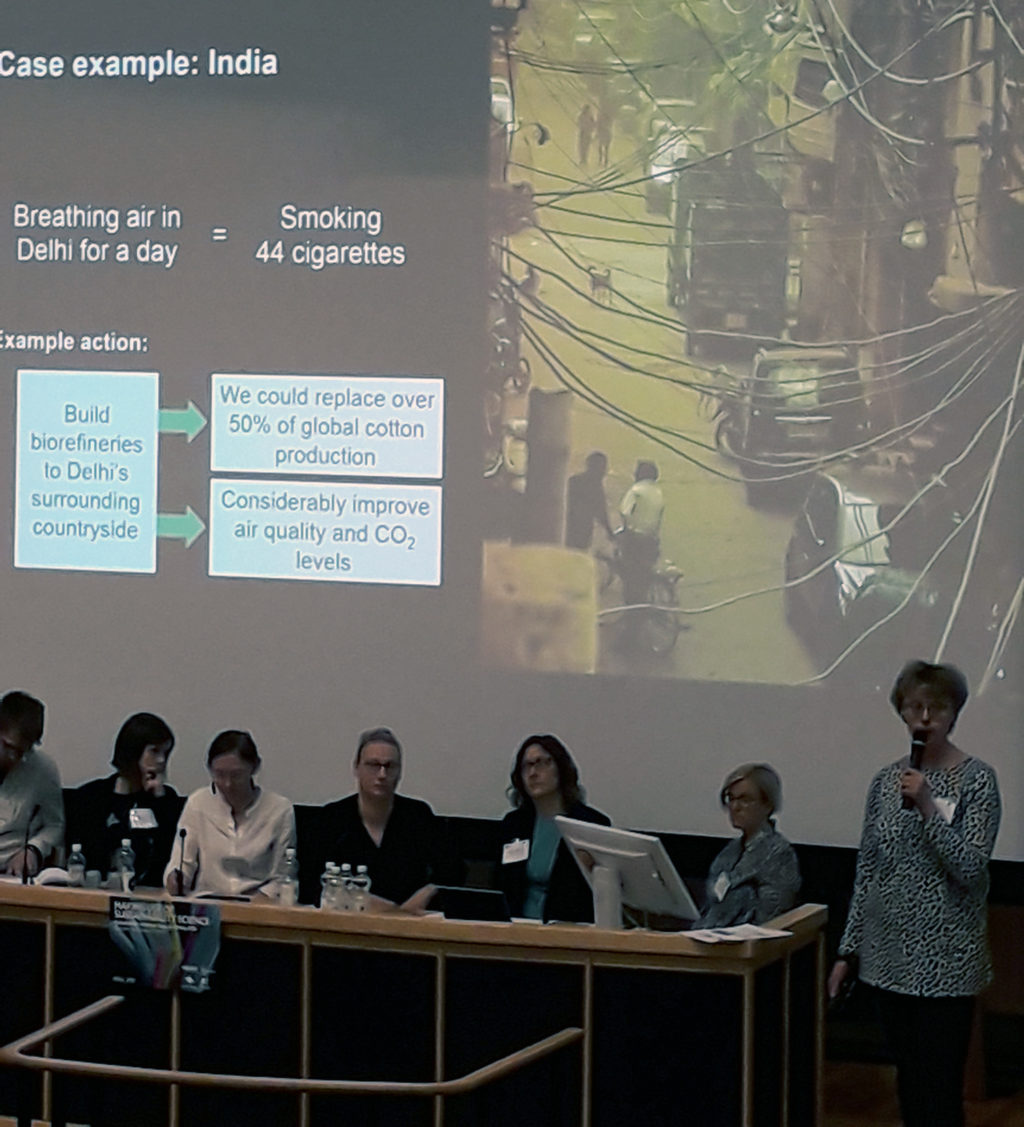 Writer: Annika Hissa, Vaasa university of Applied Sciences, Design Centre MUOVA.
Helsinki, Finland, May 9-10, 2019
On May 9th and 10 Muova´s director Annika Hissa participated in Sustainable Science Days in Helsinki. The events were organized by Aalto University and the University of Helsinki.
Annika participated in interesting parallel sessions: "Transition towards a low-carbon society – future considerations"; and "Towards a low-carbon society – Implementation and assessment". She also took part of the presentations of the key note speakers Prof. Derk Loorbach from Erasmus University Rotterdam, who gave an interesting view on how sustainability trans­itions research guides and ac­cel­er­ates sys­temic change. Prof. Erika Kramer-Mbula from the University of Johannesburg gave an inspirational presentation on "In­nov­at­ive solu­tions to global sustainability chal­lenges: Ap­proaches from and for low-in­come con­texts".
During the networking lunch Annika presented the Ecolabnet project to participants from the University of Helsinki, University of Turku and Tampere Kuntayhtymä. She also got an interesting view on their research topics. The University of Helsinki is at the moment researching the future of artificial meat.
The next day Annika participated in a panel discussion at the University of Helsinki on Sustainability in university strategies with university leaders, e.g. CEO Laura Tucker presenting Times Higher Education´s new SDG Impact ranking.  The session was moderated by Vice president Tom Böhling, UH and Liisa Rohweder, WWF Finland.