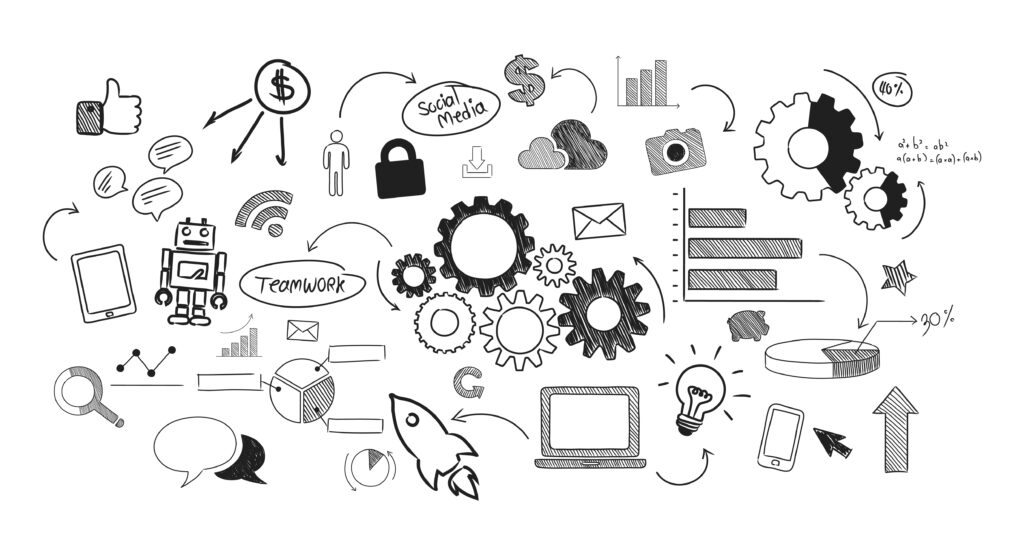 An increasing part of the world population speaks about environmental pollution and social inequality!
What is your company Paradigm? – Do you correlate with Darwin?
"It is not the strongest of the species that survive nor the most intelligent – but the one most responsive to change."

-Charles Darwin
VIA University can challenge your present Paradigm and support you in forming a future Paradigm that include increased sustainability and social responsibility. Your Paradigm should include balanced innovative considerations regarding your product, your work processes internal and external and your position in the market.
Innovation Management has its 4-P´s: Paradigm – Product – Processes – Positioning! -(Tidd and Bessant, 2009)
Paradigm innovation – changes in your underlying mental models, which frame what you do:
Your Paradigm influences whether you expect to benefit from revolutionary or evolutionary innovation. Revolutionary Innovation means that you do something completely ´new to the world´. Evolutionary incremental innovation means that you do something different from your competitors. Most successful innovative development are incremental improvements!  Furthermore, whether you innovate on your own as an individual company, or you co-work in innovation with business partners having competence complementary to yourself.
Product Innovation – changes in the products / services you offer:
You may develop your product with customized modified and/or improved features. For instance, product and service may benefit from being module designed in order to help technological updating and constructed in order to preserve human and environmental welfare.
Process Innovation – changes in the ways in which you create and deliver:
You may improve work processes in order to optimize logistical efficiency and you may outline work processes from a Lean perspective in order to save costs and a SIX Sigma perspective in order to increase quality, and at the same time preserve employee work conditions increase work motivation and improve the environment.
Positioning Innovation – changes in the context in which your products/services are introduced:
You may penetrate even deeper into your present markets or develop new target markets by market integration vertically or horizontally.
Whatever business model you consider VIA University can facilitate you in the process.