Writer: Deivydas Čepas
The confederation has wide variety of members. It represents more than 30 business associations and over 3500 companies. The main business areas of the organization are: high-tech, education and trainings, law, finance, logistics and other services. LBC aims to consolidate Lithuanian business and create a competitive economic environment for all innovative and result-oriented companies.
Being one of the largest member-based association LBC mediates in providing events, seminars, consultancy and RDI or project management services for all kind of SMEs.
Lithuanian Business Confederation offers support focused approach aimed to attract and promote services of specific R&D and other infrastructures based on different requests of SMEs:
Partner's search, networking & collaboration with eco-minded companies.
Promotion for innovative services, products and knowledge (technology transfer).
Eco-Innovation funding opportunities.
Members represented by Lithuanian Business Confederation will help SMEs with their technology transfer process by promoting already existing technologies (knowledge, skills, infrastructure & methods of manufacturing) among companies, universities and other organizations in Lithuania. LBC may also pitch your ideas or requests for assistance to potential business partners or consultants.
LBC members are actively promoting innovation projects by: providing solutions for possible investment opportunities from the EU Structural Funds, helping to prepare documentation required to receive funding, providing administration and supervision for EU funded projects.
Members represented by Lithuanian Business Confederation will boost your eco-innovation development process.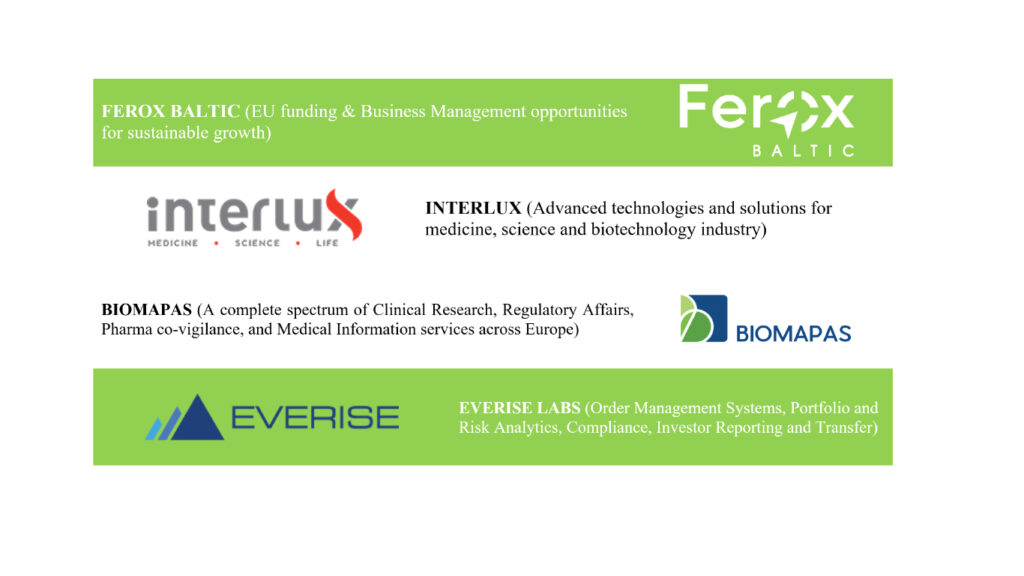 As a partner of ECOLABNET – Lithuanian Business Confederation seek to promote eco-innovation and connect with high level knowledge, expertise and facilities in technology, business and design areas.
Measures for eco – innovations: professional events and activities on Eco-innovation trends and development, ECOLABNET digital collaboration tool – online platform for networking and promotion of your services.