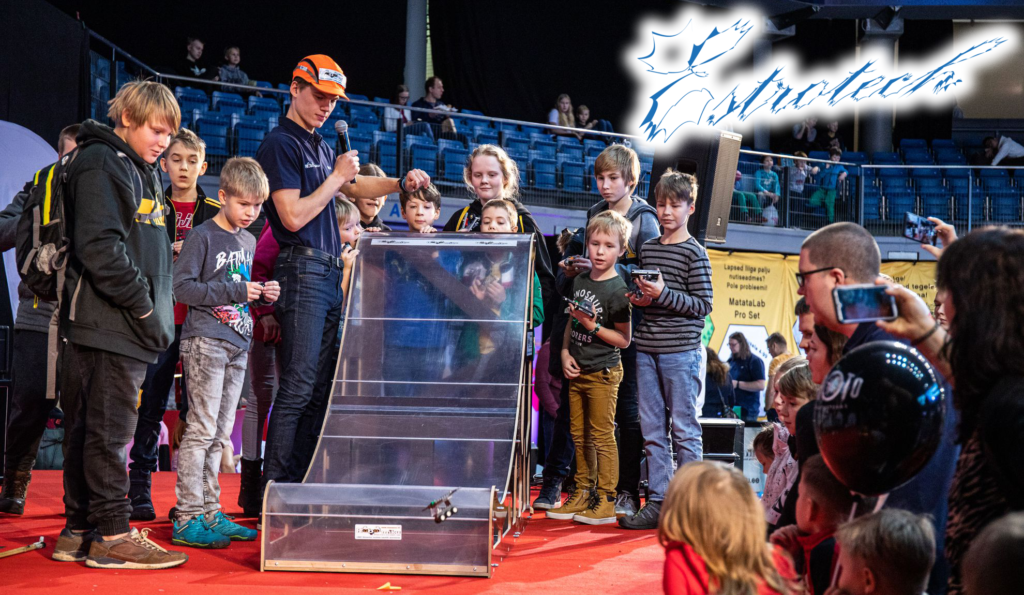 Estrotech is a company with two main directions of activities – educational and partnership. Its' goal is to popularize learning robotics and to help teachers teach it by providing them with the materials, know-how and equipment. The company also has the competence in customer relationships.
Estrotech owns the trademark RoboMiku which is used for trading technical educational solutions for extracurricular and curricular education by educational robotics solutions to every level of education. Starting from kindergarten, we offer different nonscreen programming and engineering solutions and ending with high schools, where we offer LEGO Eductional Mindstorms with Vernier educational solutions. RoboMiku robots are mainly used for education, but its' purpose is also to help teach STEM (science, technology, engineering and mathematics) in a more flexible way. In addition, Estrotech produces teaching materials in Estonian to support teachers and parents to get started with the technology and to feel confident, when teaching children.
Moreover, Estrotech collaborates with different educational robotics competition providers like NPO Robootika and Robotex. The purpose is to support the organizers and competitors with the know-how and equipment. These activities help communities understand the possibilities that technology can offer and broaden their horizon.
The second main direction involves partnership in R&D projects where Estrotech offers experience and know-how for modelling, 3D printing, and a holistic approach to a small scale, custom solution manufacturing. Company offers 3D printer workshops for students, teachers, and industries. The workshop can be attended by beginners and advanced users. In addition to 3D printing workshop, Estrotech offers prototyping services from scratch for first prototypes.