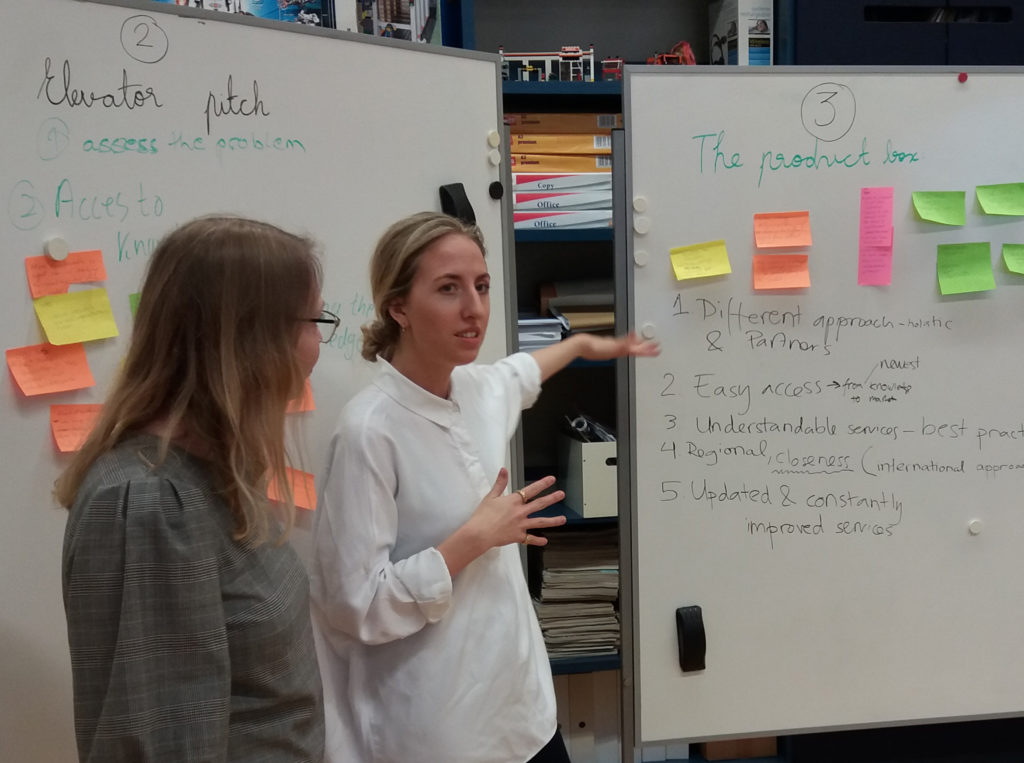 Writer: Merie Kannampuzha, Vaasa university of Applied Sciences, Design Centre MUOVA.
January 16- 18,2019
The kick-off event for Ecolabnet project was held from January 16th to 18th in Vaasa, Finland. Lead partner of the project, Design Centre MUOVA, organized the event.
The kick-off event started on 16th of January with all partners presenting their work packages. Each participant also presented a competence card representing the competences they bring to the project. In addition, all of the participants presented their own organizations from Finland, Lithuania, Estonia, Denmark and Sweden.
On 17th of January, we started with a workshop session on vision of the project. As a result of the workshop, the project members agreed on what they want to achieve towards the end of the project. The lead partner agreed to develop visualizations of the understanding from the workshop.
The partners presented their first steps for the work packages in which they are the leading partner. We agreed on the deadlines for the questionnaire to be sent to SMEs
In the afternoon, founder of Repack an organization aiming to reduce packaging waste presented their business model. Wartsila Smart technology Hub representative Kenneth Widall offered insights to the new ways of working aiming to provide services to the society.