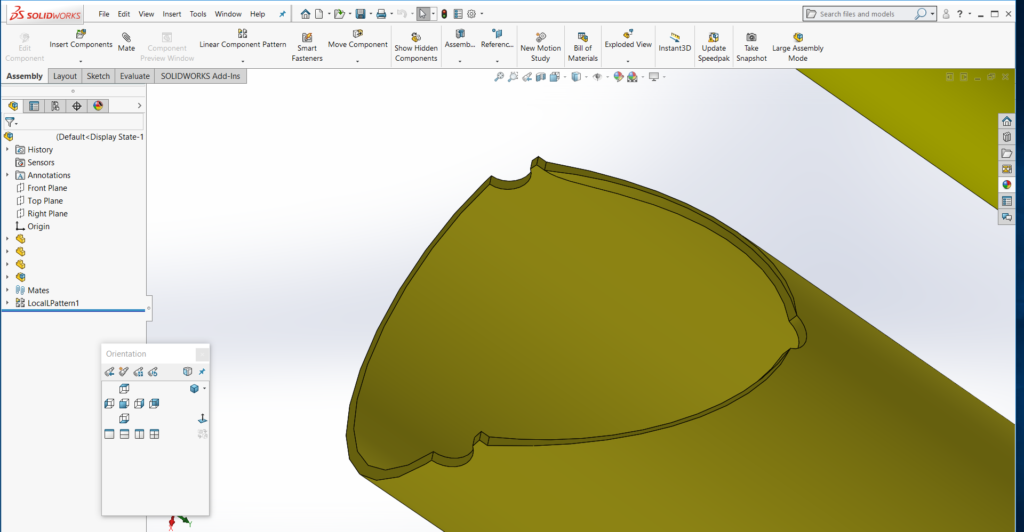 Writer: Tommi Silvan, Vaasa university of Applied Sciences, Design Centre MUOVA.
Using CAD (computer aided design) you can generate industrial design concepts by modelling it in 3D. CAM 3D programs are parametrical modelling programs and most of the production companies are also using them for their design. By using CAD programs you can design objects in 3D environment and use models as a base for actual production mould design. Between different CAD programs it is possible to export 3d files so that programs can understand and read file types.
About Solidworks
Solidworks has intuitive user interface and it is possible to reorder feature tree, which means you can go back and forth in design process without losing all the work you have done. You can render pictures and share models to customer. This way you make sure your customer is understanding your design and you will have common understanding about the project.
Solidworks has part, assembly and 2D drawing functionalities. If your product is complex and has lot of parts it is recommended to make assembly from parts. You can continue designing in assembly file by opening individual parts from assembly and redesign those. When you make changes to parts those changes are seen also in assembly. It is also possible to make or delete features which you have done earlier without losing model geometry or design. Solidworks will improve the way you develop and manufacture products. It includes all important methods of product development.
Training
CAD programs are very comprehensive and to learn them takes lot of time. Normally designers are using only a part of the whole program capabilities and they are experts in one part of the program. Program developers organize trainings for their customers to give good start and right methods using program. This is recommendable to understand capabilities and methods of working.
Tommi Silvan attended Solidworks training in Järvenpää in August organized by CadWorks. Training was implemented in two 3 days sessions. Course manager presented program and tasks of training and participants did exercises on different topics. In the end of training all got their diplomas. This course was basic level but gave anyway wide perspective to program and its capabilities.