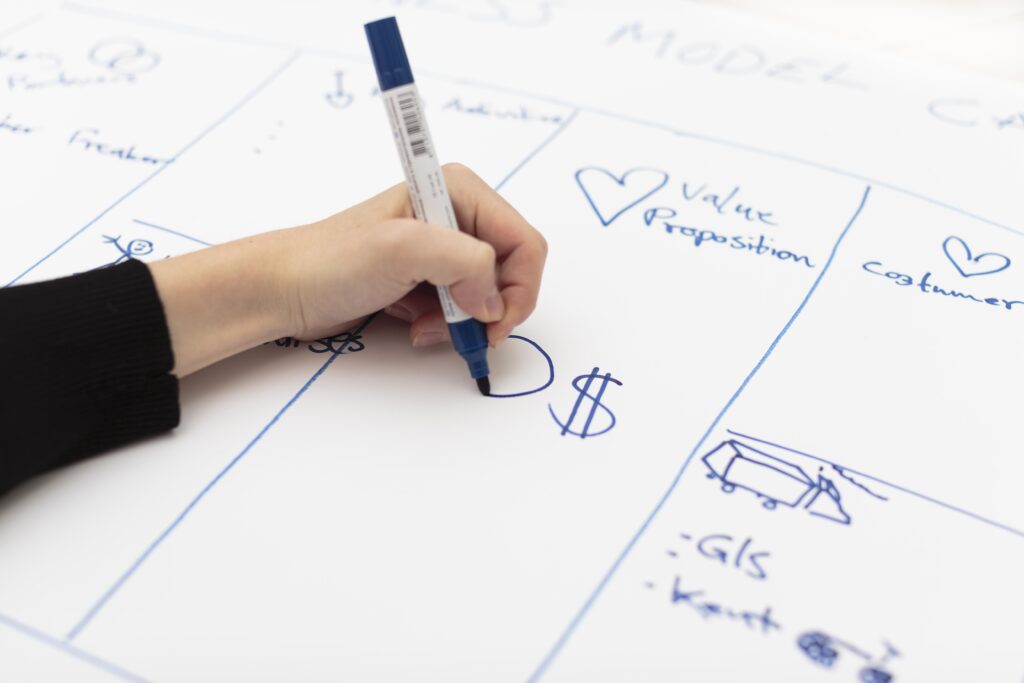 Writer: Per Tøffner Knudsen, VIA University | Photo: Steen Gyldendal
"The right culture can change the art of what's possible in organizations"

–Yves Pigneur
The central purpose with this blog is to inform about how VIA University can support the transformation of your company to become more ECO innovative.
Support on formation of a sustainable, social responsible Business Model Canvas
From the introduction, VIA University has included the Business Canvas Model, Osterwalder and Pigneur (2010), as a frame of reference in defining and developing a profitable business model.
VIA University also included the extension to the triple layer Business Model, Joyce, Paquin and Pigneur (2015) including two more layers, an environmental perspective and a social responsible perspective.
With reference to the environmental layer VIA is able to guide you to use more sustainable raw materials and production methods, end of life considerations and sustainable distribution concepts into your value proposition in order to balance your environmental benefits with impact.
Furthermore, with reference to the social responsibility layer VIA is able to inspire you to include social responsible governance and employee resources, societal culture and scale of outreach into your value proposition in order to balance your social benefits with impacts.
Finally, with reference to the economic layer VIA is able to inspire you to combine environmental and social responsibility consideration with your need to profit from your business initiatives.
– (Joyce et. al., 2015)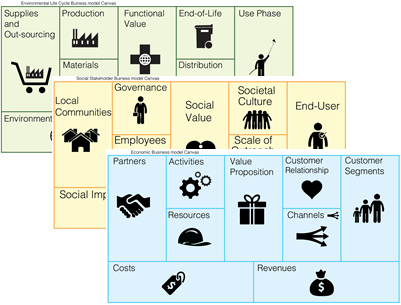 A major benefit of the model is that it is an easy understandable nine factors holistic representation for discussions, development and consensus of the basic business idea. The Business Model Canvas creates a mutual understanding of the Business Idea between all employees within a company whatever professional background they have.
Whatever business idea you consider VIA University can facilitate you in the process.