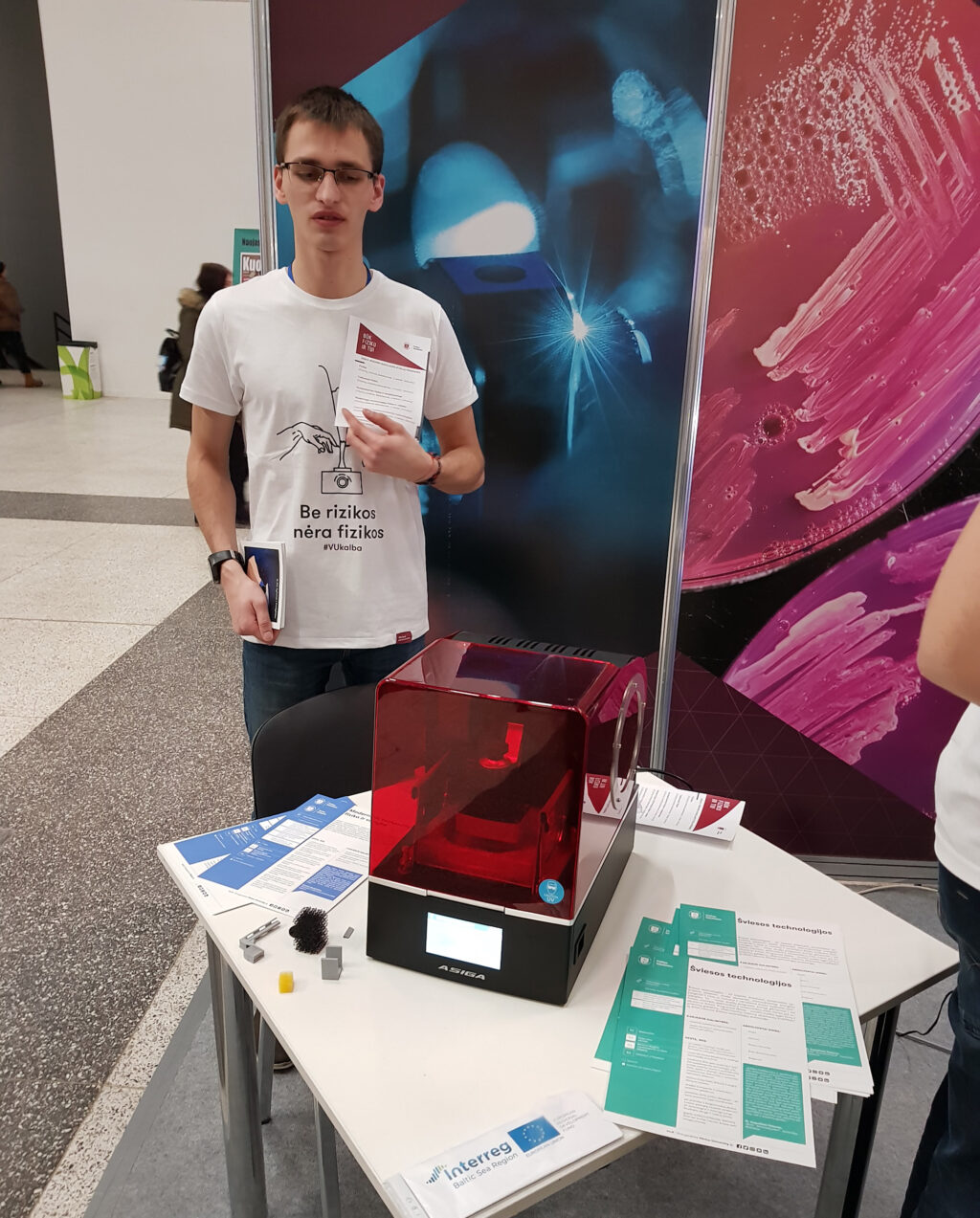 Vilnius, Lithuania, January 7th-9th, 2019
During January 7th-9th 2019 Edvinas Skliutas participated in the 17th International Exhibition of Knowledge, Education and Career Planning – Studies. It is the largest international exhibition in the Baltic States and the most important event in knowledge and career planning in Lithuania. This event included The Science and Innovation Hall "CREATING LITHUANIA", which was designed to introduce the innovations and technologies created by higher schools, business enterprises and, at the same time, attract young people to technological sciences, demonstrate opportunities, encourage studying and raise the value of higher education in Lithuania.
Here Edvinas demonstrated optical 3D printing, explaining the working principle of the technology, its' suitability in various applications, the main pros and cons, possibility to use plant-derived materials instead of petrol-oil based ones. 3D printed objects out of soybean oil-based resin were presented to the attendees.